Whenever we speak about a men's suit especially a bespoke one we consider the slash, the control keys, the lapel sizes and number of other accessories and styling that get into making the suit "Fantastic". Not forgetting the fit on the person. This is everything is visible to the people.
But we often overlook talking about an essential facet of the suit, the inner lining, which is vital for guaranteeing a well-structured and trendy suit. Lining is the additional layer of cloth that is stitched to the within of your completed suit jacket.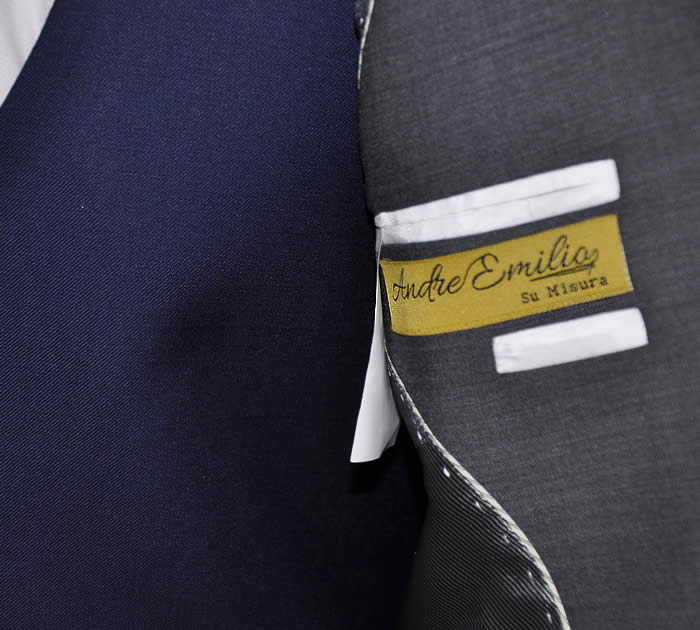 The suit coating exists to include weight and structure to the suit. For a lavish look you will need a full lined coat and as you go casual your coating can move from half lined to unlined suit overcoats.
The linings that are usually used would be natural or synthetic. In natural silk is the preferred choice while in synthetic Bemberg Silk is the most well-liked choice. Companies also use Rayon, Polyester and Acetate in their Ready to Wear collections. Each one of the materials has its pros can cons.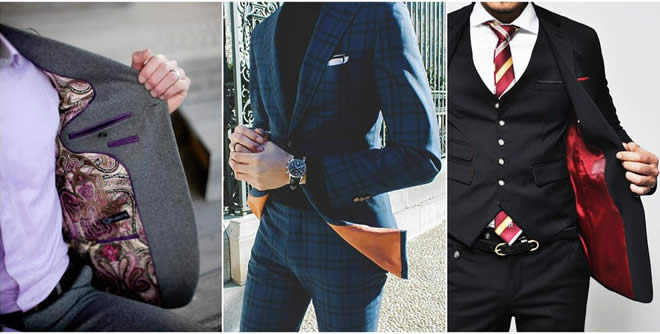 When you have the option and particularly if you are getting you a unique suit, choosing the lining is really as important as choosing the fabric color.
It can make your coat look move between classy to flashy. The safest option is to always utilize lining that complements the textile of the suit. For example, you can consider the next options if needed:
Purple lining would look elegant with a dark gray suit
Blue lining with light gray suit is simply perfect for spring
Red lining with dark blue suit for making a statement.
Final thought is always to check the lining during delivery of the suit the basic elements to inspect would be to see
If the liner is flat and not bulges
If the lining is sewn properly
If linking us in sync with the motions of the coat and your body