The 2017 AMAs guaranteed to be politics and empowering but – with a few exceptions – delivered the same old formula that seems less urgent than ever
"This season, perhaps more than any in recent background, we needed the energy of music to help us avoid the news of your day," declared Jamie Foxx through the cold open to the 2017 American music accolades, before introducing Red and Kelly Clarkson's somber rendition of R.E.M.'s Everybody Hurts. "We needed that capacity to help us cure from hurricanes, wildfires, hate, and hatred-fueled violence."
On a nighttime that celebrated the successes of pioneers including Whitney Houston and Diana Ross, while conferring its prizes after a slew of young white men including Niall Horan, Shawn Mendes and the Chainsmokers, the 45th gross annual American music awards oscillated between rejecting and reaffirming 2017's nationwide political moment.
While there were no statements as remarkable as Green Day's searing, Trump-bashing 2016 AMA performance, the 2017 AMAs made it clear right from the start that the evening would serve in part as a response and response to the news today. The show, promised the sponsor, Tracee Ellis Ross, would be "filled up with earth-shattering women".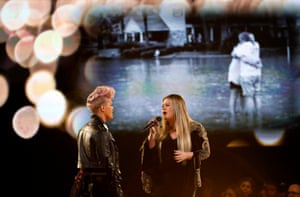 But Female Gaga was the only woman to earn an award all night (favourite woman pop/rock musician) and, outside of her category, Julia Michaels and Halsey were really the only women among the list of 30-plus nominated musicians and artists. It had been hard sometimes to tell whether the AMAs' communication of female empowerment was a genuine progressive declaration or simply a way to hide the appalling gender imbalance in the show's nominees.
The AMAs is a fan-voted honors show whose nomination process is derived from "key fan relationships … including record and digital song sales, radio airplay, streaming communal activity and touring", in line with the organisation. Absent the type of industry gatekeeper quality of the Grammys, the AMAs serve in a way as pop music's identification: a competing spectacle that let us the Top 40 zeitgeist run rampant. Theoretically, the spectacle is a genuine reflection of commercial trends unfettered by the type of aesthetic curation that triggers the Grammy's to prioritize Adele over Beyonc?.
That will make for a relaxing show of unpretentious pop purity, but this year's AMAs were absent of several of the most surprising and particular personalities that contain defined this season in music.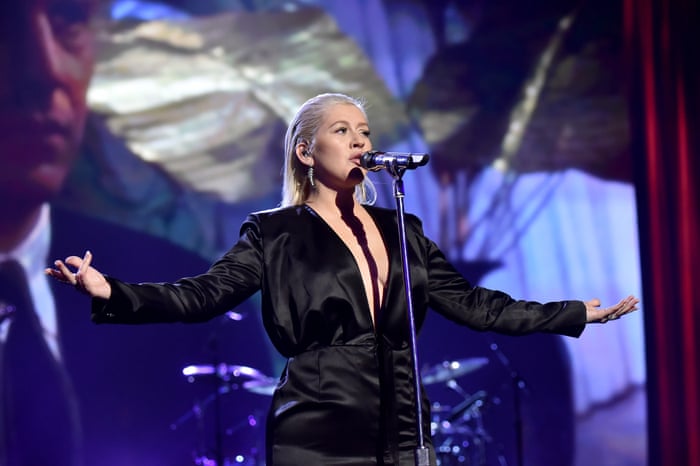 It was no real surprise that A-listers like Ed Sheeran, Taylor Swift, Kendrick Lamar and Sam Smith were nowhere found, however the utter absence of 2017 chart-toppers such as Cardi B, Migos and Luis Fonsi designed for an nighttime of music that didn't capture the entire year of pop spectacle it stated to represent.
Even Post Malone, who's song Rockstar has spent more than five weeks at No 1, was relegated to the audience. Equally baffling was the lack of Sam Hunt, whose Body Just like a Backroad was by some metrics the most popular one in modern country music history and a top 10 pop crossover in its own right.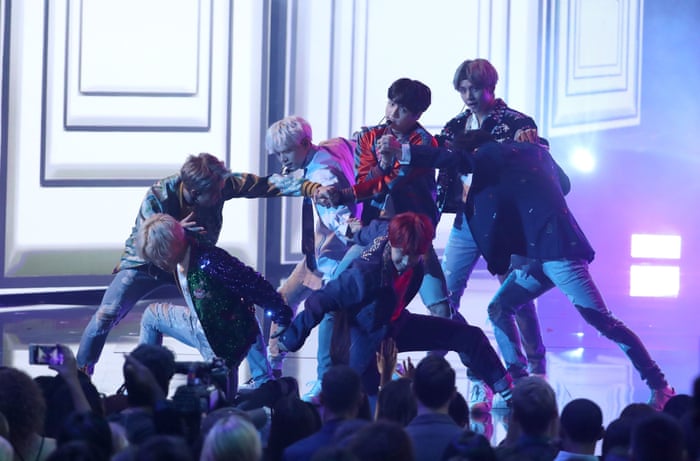 That said, there have been lots of noteworthy occasions throughout the night, from Pink's acrobatic performance of Beautiful Trauma to the electrifying US tv debut of the seven-piece South Korean boyband BTS, to Selena Gomez's understated (if potentially lip-synced) rendition of her new sole Wolves, to Christina Aguilera's deeply reverent, high-drama tribute to Whitney Houston.
Anywhere else, Shawn Mendes and Niall Horan provided rote versions of their latest strikes, and Khalid's appealing performance of Young Dumb & Broke was ruined with a forced pairing with Imagine Dragons that recalled the NEVADA band's equally incongruous pairing with Kendrick Lamar at the 2014 Grammys.
Performing via training video from her concert in Washington DC, Sweetheart Gaga served as the show's elder-stateswoman of 21st century pop, delivering a fiery undertake her current solitary The Cure.
Later on, Mike Shinoda delivered an emotional talk when the surviving people of Linkin Playground dedicated their honor for favorite option rock musician to the band's overdue frontman, Chester Bennington.
But the evening's high point came up previous, when 73-year-old Diana Ross accepted her lifetime achievement award – filled with filmed customer feedback from Taylor Swift and Barack and Michelle Obama – with a heartwarming and crowd-pleasing medley of hits including I'm Coming Out, Ease on Down the Road and The Best Years of MY ENTIRE LIFE, before welcoming her extended family on stage to accept her prize and close the broadcast.
But aside from a smattering of encouraging performances, the 2017 AMAs sensed like a overlooked opportunity: instead of highlighting the most interesting and convincing new looks, styles and personalities that have emerged throughout the course of they calendar year, the show doubled down on an excessively safe and predictable slew of blue-eyed balladeering heartthrobs including Nick Jonas, Horan and Mendes, whose vision of pop seems less urgent than ever before.